In this course you will learn how to feel
more in control of paper and daily mail.
I'll show you how to reduce the amount of paper entering your home, how to set up systems to control papers, what to do with the backlog of papers in boxes and bags as well as how to maintain the control you have achieved.
Don't let papers add to the stress in your life, take this course which is designed to empower you.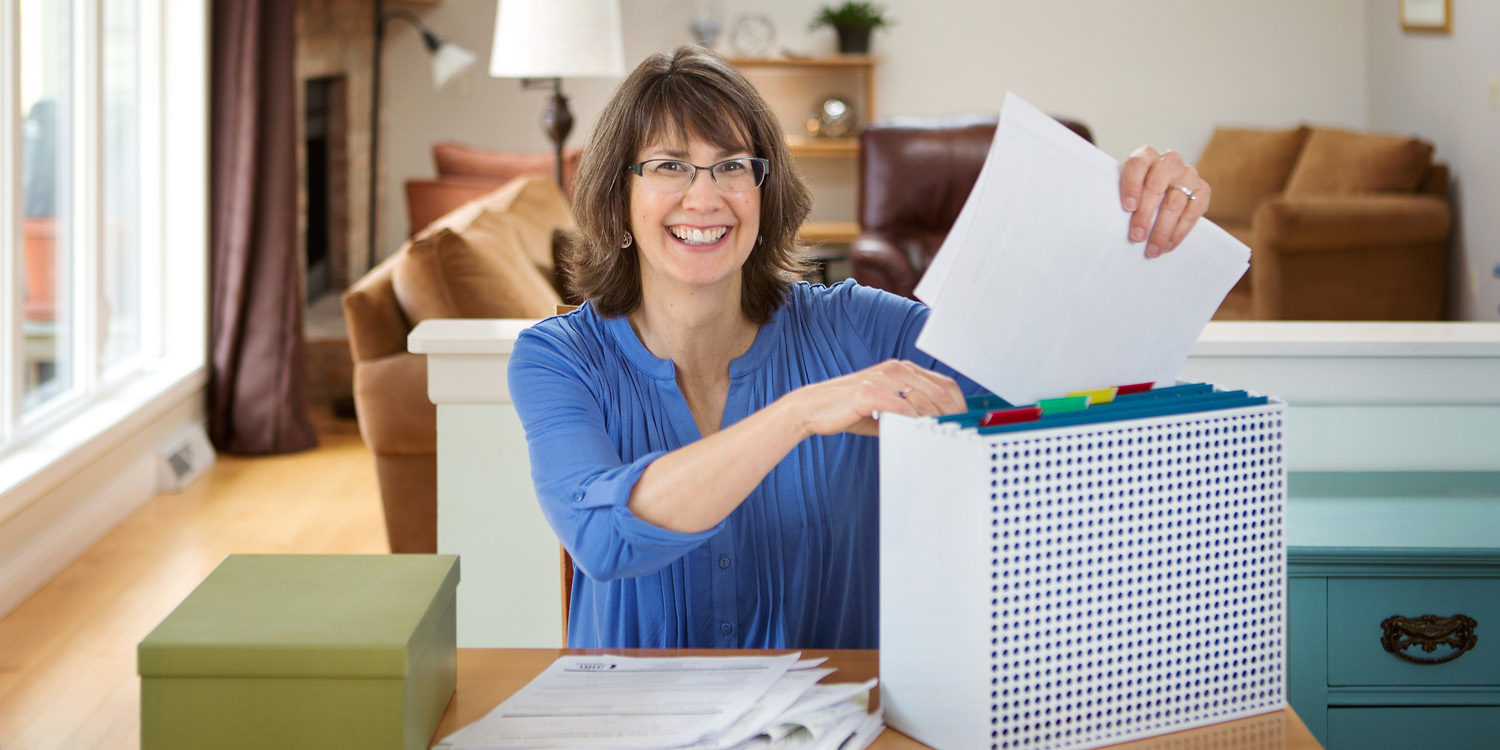 I'm the owner of Simply Organized, LLC in Madison, WI.
Since 2002 I've shared my organizing expertise to help others feel hopeful, become more confident and simplify their lives through compassionate nonjudgmental decluttering.
I want to give you hope and motivation!
And I want you to know you aren't alone if you feel stuck when you try to sort paperwork.
You'll feel encouraged and ready to start after completing this course.
Thank you!